---
Select your country here:

Shop at Farfetch now
Special Offer at Farfetch
Farfetch SALE
Special Offer at Farfetch
Farfetch Winter Sale
SHOP UP TO 50% OFF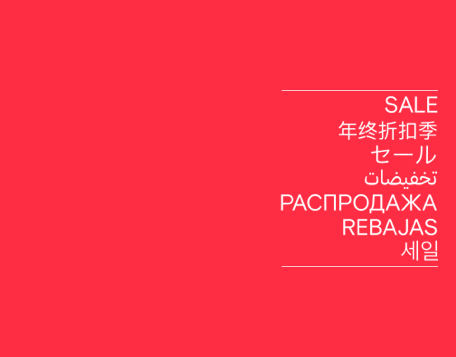 International Postage Information
SHIPPING TO RUSSIA
Please note: Customs authorities in Russia have recently tightened restrictions on import shipments to Russia. As a consequence, non-document shipments sent to private individuals now undergo extraordinary scrutiny leading to an increased number of customs holds and delays in delivery.
SHIPPING TO CHINA
Please note: In January 2011 regulations for importing goods into China changed slightly and this may affect you if you place an order for delivery into China. All importers and exporters in China are now required to register with Customs authorities for a Customs Registration number (CR Number). In order to clear you goods, you may be contacted by the shipper (DHL) and asked to provide this number - if you do not have one, the shipper will assist you in identifying a qualified import/export agent to help you import your order.
Reviews
Buy from Farfetch
---
---
We earn a commission when you follow the link to make a purchase.